Careers
Work for Culligan, a worldwide leader in water treatment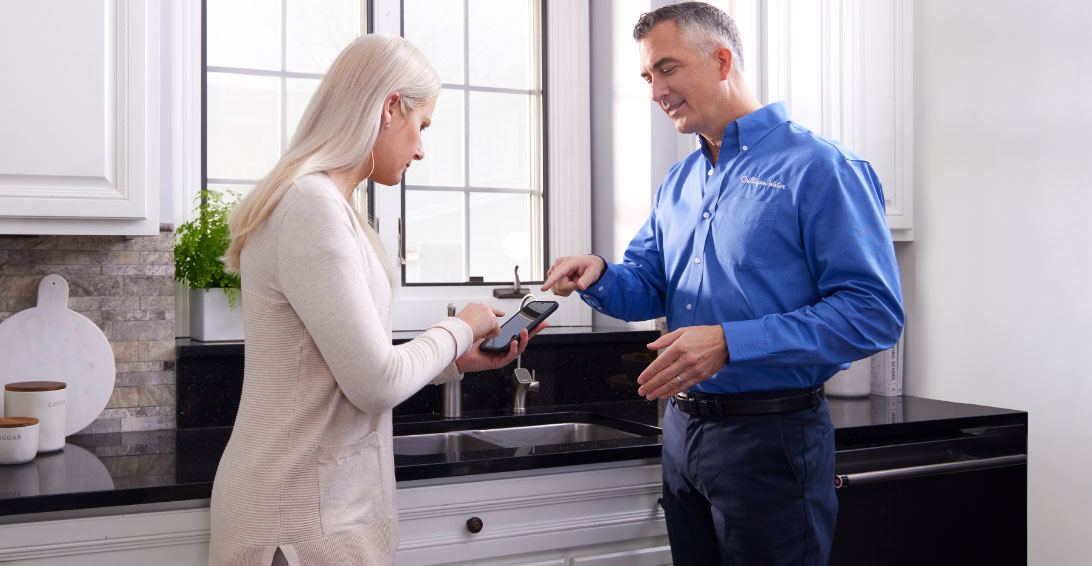 Why work for Culligan?
Culligan is an industry-leading water solutions provider with a worldwide presence. Known as the water experts for over 80 years, we pride ourselves on offering water treatment products that provide our consumers a better lifestyle and also help to preserve the environment.
In addition, Culligan believes in
giving back to the community
. We feel that as an international company it is our duty to be a leader in social responsibility. That is why we are involved in both local community projects and international clean water initiatives.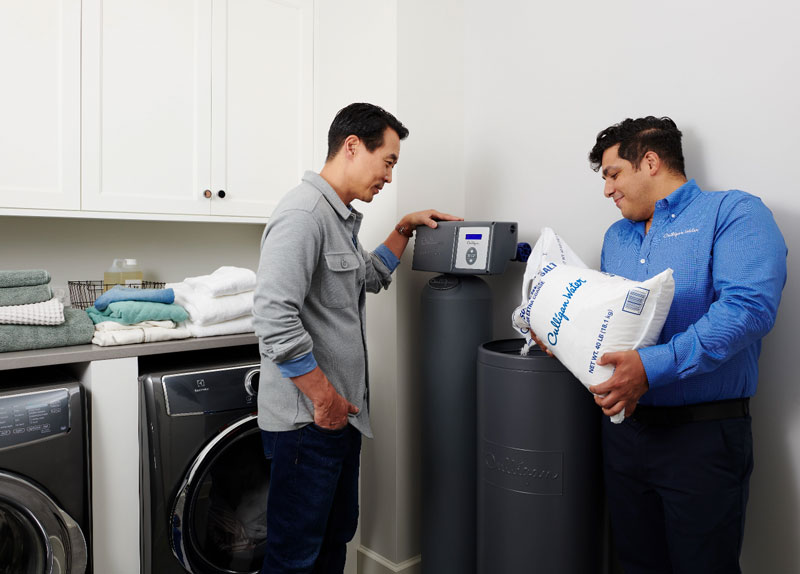 Culligan employment opportunities
Bottled Water and Bottle Free (POU) Sales Representative
Do you want to get paid for your hard work with no cap on your income?
Do you want to sell a product that has true benefit and value to your customers?
Would you prefer to represent a quality national brand that everyone knows?
If your answer is "yes" to these questions, then we may have the position you have been looking for.
The Opportunity
Culligan Water wants you to join our expanding sales team. We are looking for an individual that is outgoing, professional, customer service oriented, self-motivated, and dependable. You will be required to go through Culligan's extensive (paid) training, and ultimately will be responsible for the growth of our Bottled Water, and Bottle Free (POU) market segment. This is the perfect job if you like constant activity, outsides sales; want to be more in control of your own destiny, and have no cap on your income.
Who We Are
We are a family owned Culligan dealership that's been around for over 65 years and with 5 locations in eastern Iowa. We are growing and expanding our sales department and are looking for the right person to join our team.

Does this describe you?
You are persuasive, assertive and consistent. You need to be independent when making decisions on the spot that will benefit the customers while staying within company guidelines. You create enthusiasm and love to promote your ideas. People who know you will claim that you are very social and convincing. Others admire your dedication and tenacity. You take responsibility and do whatever it takes to help customers get what they need.
One of the keys to being successful in this business is being able to talk to anyone and make them feel comfortable. You are a problem solver and you have to be able to reassure the customers that you have the best solution to their problem.
This is a high activity job. You are always looking for opportunities, whether that is attending events, demonstrating at shows, calling past customers, looking for new customers, sending out emails, or direct mail, etc.
Position Requirements:
Desire to excel in sales
Valid Iowa driver's license
Basic computer skills. Can effectively use Microsoft Word, Excel, Outlook, and Internet Explorer.
Compensation and benefits
This will be a base salary plus commission position, offering a company vehicle, cell phone, health insurance, Health Savings Account (HSA) with company match, 401 (k) with company match, and employee discounts on equipment.
If interested please send an email to
wille@vettersculliganwater.com
today!