Culligan® Water Softeners
Stop the damaging effects of hard water today!
Soft Water Solutions
Water softening utilizes a process called "ion exchange" to remove dissolved hard water minerals such as calcium, magnesium, iron and manganese. These minerals can't be trapped by a filter, so a molecular reaction is required. Water softeners have resin beads that hold onto sodium, and as the hard water flows through the resin, the sodium is swapped for the hard water minerals. The hard water minerals are trapped in the softener and a trace amount of sodium flows out with the softened water.
Culligan
®
Aquasential™ Water Softeners are easy to use and maintain - there are no filters to change or flush. Simply fill with salt when needed, knowing that Culligan's advanced regeneration technology reduces overall salt use. Find out how much a Culligan
®
Aquasential™ Water Softener could save you with our
savings calculator
.
Culligan now offers the Culligan Connect™ app, linking your phone to data from your Culligan High-Efficiency Water Softener. This allows you to access real time information on water usage and salt levels and send you alerts for unexpected changes in flow, saving time and money.
Learn more about the groundbreaking Culligan Connect™ app.
If you're concerned about the effects of scale formation, Culligan now offers Salt-Free Water Conditioners. They reduce hard water scaling on appliances and plumbing while using zero salt, electricity or wastewater.
Benefits of a Culligan® Water Softener:
Provides a continuous supply of soft water for your entire house
Reduces soap residue on hair and skin
Leaves clothes brighter and soft to the touch
Makes household cleaning easier and less expensive
Prevents hard water spots on glassware, dishes and utensils
Reduces soap scum and scaling on faucets, sinks and tubs
Reduces water heating bills
Increases the lifespan of water-using appliances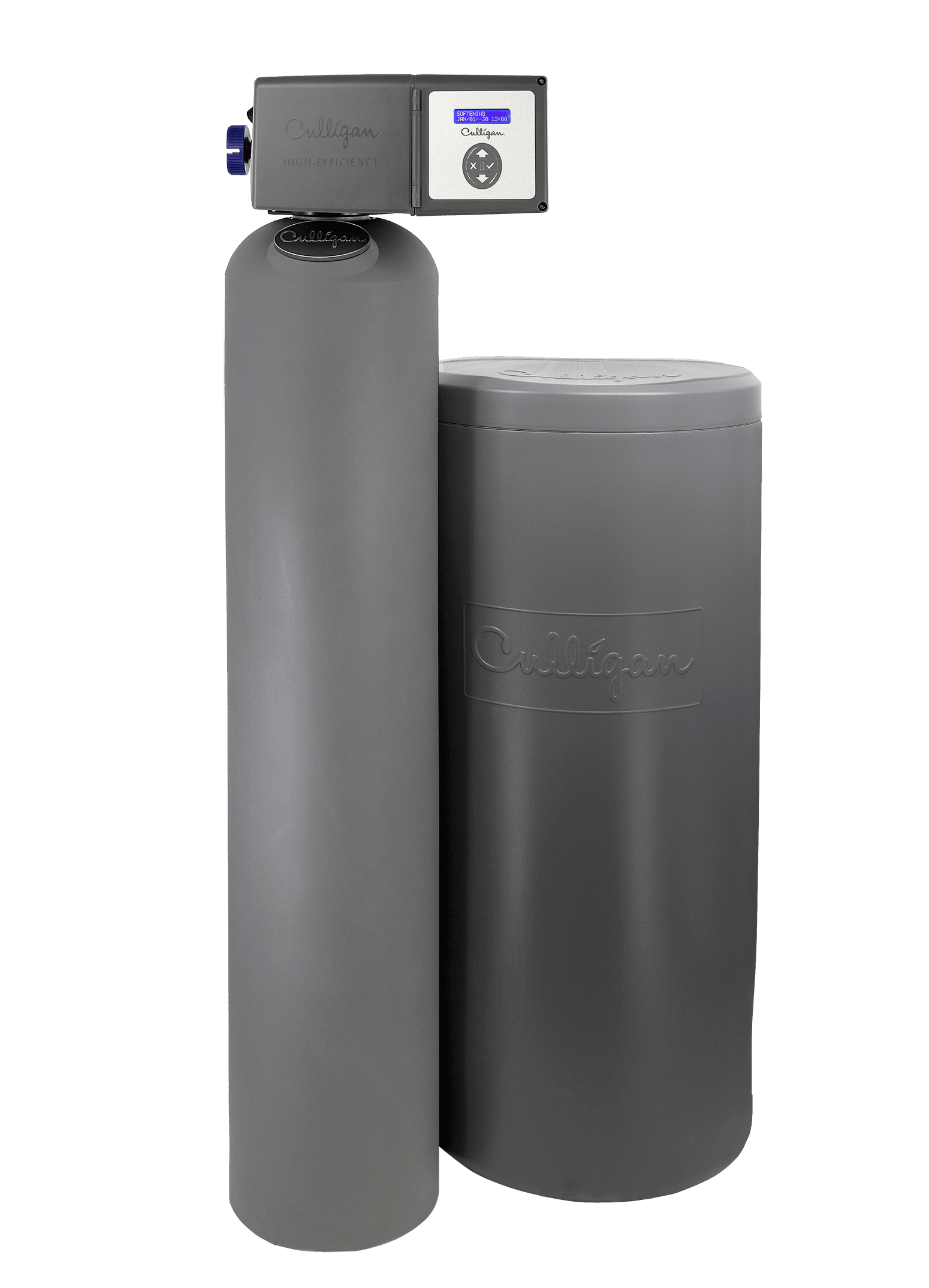 Popular Culligan® Water Softener Models
Learn more about the NEW Aquasential™ Water Softener by Culligan:
Culligan Pricing
Every Culligan® Water Softener System and installation plan is customized based on your water treatment needs. Your local Culligan Man™ will review the hardness of your water, the size of your household and even your home's plumbing before recommending the perfect water softening solution for you and your budget.
Latest
Blog Posts
Tastier, more vibrant dishes will have your friends and family wondering what your secret is.
Get answers to common questions about America's public and private water systems.
Excellent customer service. We didn't realize how bad our homes water lacked in quality until we had Culligan come out and set us up. We got the full water softener system and we had a reverse osmosis system put it. Thank you so much!!

Nick Williams
- Culligan Customer